What do you do when you have leftover Christmas ham coming out of your ears? Get creative with different uses for it of course! There are so many possibilities right? Quiches, omelettes, salads, sandwiches, wraps, the list goes on. Here are some of my favourite ideas for leftover Christmas Ham!
---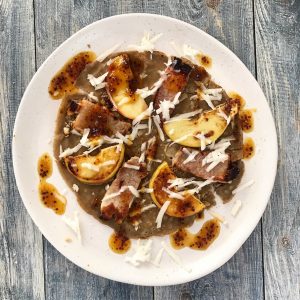 Many of you know that my heritage on my mother's side is Dutch. And one of the best things you can eat when you're in the Netherlands is Pannekoeken! People often see the smaller "Dutch Pancakes" or Poffertjes at market stalls but pannekoeken are an extremely popular dish in Holland. In fact, most town in the Netherlands will have a "pannekoekhuis" restaurant dedicated to just serving pannekoeken!
Pannekoeken are like crêpes but are thicker and are served to you flat on a big plate and often with things cooked 'into' them, either sweet or savoury toppings. I've made this version a savoury pannekoek, using my leftover Christmas ham! Get the recipe here!
---
(or any pizza for that matter)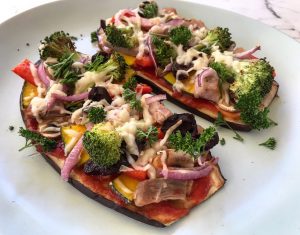 You know my favourite type of pizza is eggplant pizza, where I use eggplant as the base then top with delicious pizza toppings. Well, trust me, leftover Christmas ham tastes DELISH on eggplant pizza!
---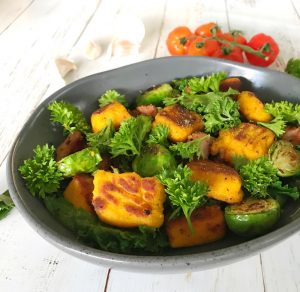 Pumpkin gnocchi really works well here as it balances the saltiness of the ham with a little sweetness (pumpkin is naturally sweet). The brussel sprouts, kale and herbs are really refreshing and a great way to taper yourself into a New Year health kick after all the Christmas feasting!
---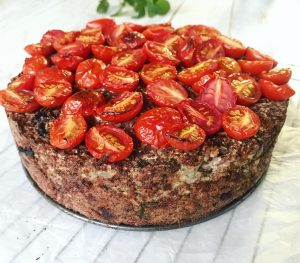 This one is a really unique one, and one of my favourites! Best served cold if you ask me, perfect in this warm summer weather! Check out the recipe for my Baked Ham & Asparagus Risotto Cake here!
---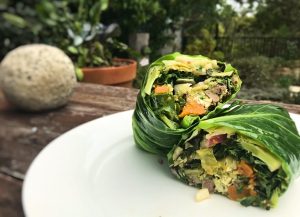 Cabbage wraps are one of my favourite types of wraps, super light, healthy and low carb (if you're looking for that). Filling them with Ham, fresh salad and maybe some beetroot hummus would be a perfect Boxing Day lunch!