TESTIMONIALS – Nutrition & Fitness Coaching
Penny offers nutrition and fitness coaching/consulting and meal plans for one-on-one clients as well as groups and fitness businesses. See what clients and guests have to say in these testimonials.
---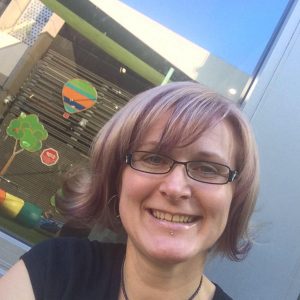 "I first met Penny at one of her '101 Nutrition Workshops' in June this year and was very keen to ask if she does in-home workshops and she does! Yah!
The scope I required help with was for Dairy Free (DF), Gluten Free (GF) & Refined Sugar Free (RSF) recipes to assist my diet and my child's 'Autism Naturopaths' diet requirements, and also Nut Free recipes for school.
I was on my third attempt at doing the DF, GF over the past 2 years and I have finally succeeded in maintaining these food lifestyle changes thanks to Penny.
Penny's time management strategies have seen me go from a Sunday cooking session of 4hrs+ down the 2.5hr. (Dinners, Lunches, Snacks etc for the week). Tips with prepping food (reduced waste), providing & teaching me the recipes that I needed to be DF, GF & RSF. Introducing me to Products like the Crickets, yes I bought them! The Fire Tonic and the Superfood Protein Blend, which I have incorporated into my cooking on a regular basis now J
My second in-home workshop had a sudden change of agenda to be an Anti-Candida diet regime, something that I was very overwhelmed with. I sent the info sheets from the Naturopath's to Penny and she had worked out a plan for us, which I am ever so grateful for.
One of the strategies was to separate the items on my pantry shelves so I wouldn't confuse the 'can' and 'can't have' foods. I luv the Mayo and Tomato/BBQ sauce recipes as I know exactly what's in them compared to store. Penny gave me tips on how to adjust recipes and substitute ingredients
Some people may say, 'Oh that's just common sense', although you don't know what you don't know.
Once the Anti-Candida diet regime is finished, I will definitely be booking another in-home session with Penny to reintroduce healthy nutritious wholefoods.
Jackie Faulkner, busy Mum and full time employee. Dec 2018
---
"I'm a Personal Trainer in Sydney and I've been using Penny's meal plan for about 6 months now. I incorporated it into my challenges as a 12 week meal plan and both my clients and myself love it.
We all talk about the recipes and how versatile they are. You can mix and match ideas to make many different types of meals. The best thing is my kids love the recipes too. There is one recipe in particular where my husband always comments on how nicely the flavors go together. So that's a big win for me.
I would definitely recommend Penny as a Nutritionist to get you on track with the right foods, my clients have shown amazing results.
Penny is also very knowledgeable and is open to answering any questions that may be thrown her way. Thanks Penny for everything."
Cassandra Brien, personal trainer and owner Fight For It PT. January 2018.
---
"Penny is an amazing and talented woman. Her knowledge on food and nutrition is second to none. She is very adaptive, supportive and realistic in her advice and offers delicious and simple recipes. I have used Penny's services for my fitness challenges and the feedback from clients was great."
Maddie Burrows, personal trainer and owner Chew Chew Train. January 2018.
---
Lifestyle Coaching – Compilation Testimonial Video
---
Daniel Bugiera – Nutrition & Fitness Coaching
"Penny is an awesome trainer and a fantastic support for people who want to make a change. She educated me and helped me get motivated to make some serious lifestyle changes and the results have been incredible. I look and feel better than I thought possible. Thanks Penny. I couldn't have done it without you. :)"
In 12 weeks Dan lost 5kg, lost 10cm from waist, 2 cm from hips, 2 cm from thighs and dropped 4% body fat. His fitness improved out of this world, both strength and cardiovascular – being able to plank for an extra 37sec, and smashing his beep test! Every session he would tell me how much better he was feeling and how much energy he has compared to his lifestyle change!
No going back for you Dan, this new lifestyle is forever!
---
Carole Backman – Nutrition & Fitness Coaching
"Penny has been my personal trainer for the past couple of months, and what a fabulous help she was. A great motivator to get the best out of you, and a pleasure to work with. If any of you out there are thinking about getting fitter or losing weight – then Penny is the go to girl for you!! Thanks for all your help Penny xx"
Carole, 64, came to me wanting more energy to play with her adorable grandkids. What a transformation Carole has made, totally out of her comfort zone, but loving it! Great work Carole!
---
Christina Munoz – Nutrition & Fitness Coaching
"Penny is a fantastic trainer! Her determination and enthusiastic nature really pushed me to trainer harder and harder and actually enjoy my workouts. It was great to be able to sit down with her and discuss what I wanted to improve on and set specific goals. She tailored a program that fit me perfectly and after the 4 months that i have been with her i was absolutely ecstatic at my results and how far I've come, I've never felt
better. It is great to see someone so focused on helping others! Penny doesn't only work with people on a physical aspect of fitness but also nutrition and general well being. She has not only helped my fitness and strength but has also changed my way of thinking and my attitude towards life in general is more positive. I've learnt so much from her and will continue to learn more. I really recommend training with Penny if you need that extra motivation or challenge because everyone is capable of achieving their goals, some of us just need the right person to push us. :)"
Christina's aim was not around losing weight but getting fitter. At the start she found it difficult to run for more than a few minutes before feeling light headed and out of breath.
Well she certainly has become fitter! Doubling the time she can hold a plank, increasing her push ups and burpees by over 30% and smashing her 5min Rowing max distance! On a side note, Christina did actually drop 2kg, 8% body fat, and 10cm around her waist!
Christina can run for half an hour, no worries and loves getting active outdoors, GO C!
---
Melissa Temple – Nutrition & Fitness Coaching
"I really look forward to my sessions with Penny each week. Penny is unwavering in her support and guidance in my quest for better health and fitness, she constantly inspires me to do more than I ever thought I would be capable of! Penny is intuitive, supremely knowledgeable about '
all things' related to training and nutrition and thinks 'outside the box', when it comes to new plans and ideas on how I can reach my goals. Penny is very understanding and supportive and always caring for me; writing exercise programmes for my holidays and even when I am away for work… and I love being her 'recipe-tester' with her latest yummy foods. I personally find Penny very inspiring, she really does 'walk-the-talk' and achieves so many of her own fitness and health goals. Penny really is known for her ability to be attentive to her clients and also get results."
In 3 months Mel has lost 4.5% body fat and over 15cm from her waist, thighs and arms. She is stronger, fitter, more mobile and mentally way tougher than the Mel I first met 3 months ago. Mel told me the other that she walked 22km with her family on a camping/hiking holiday and thought nothing of it. She would have really struggled to complete that 3 months ago. Well done Mel! I can't wait to see you smash your new goals!
---
Jackie Willetts – Nutrition & Fitness Coaching
"When I started training with Penny I'd only ever had one other experience with a trainer, I didn't know what to expect when we started but I have come to love having trained with Penny. She understands how best to motivate her clients and help them achieve their goals. No one had ever really explained proper nutrition to me before, but now Penny has helped me achieve a change that is a healthy change for life."
Great job Jackie on achieving your goal of 'losing weight healthily'! Jackie lost 3kg in 3 months, decreased her body fat by 4.3% and dropped 11cm from her waist and hips. But the real, and unexpected (for Jackie) change has come in her fitness. Jackie has doubled her max push-ups, doubled the number of burpees she can do in 90sec and increased her plank hold by 30%. Being fitter and stronger helps Jackie to last longer and go harder in her daily, active job.