As a contracted provider for the Brisbane City Coucil's Active & Healthy Program, I recently ran a series of two "Gluten-Free Workshop" cooking & nutrition workshops. And what a fantastic venue the Brisbane City Council provided in the Outdoor Kitchen at the Mt Coot-tha Botanic Gardens!
I regularly run free & low-cost nutrition and cooking workshops for the Brisbane City Council. Head to this page to see if there are any coming up!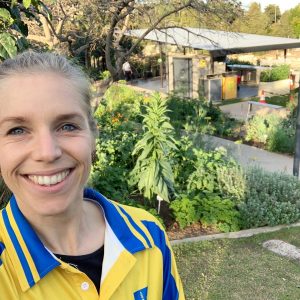 The workshops were well attended with most being sell-outs. Each Gluten-Free workshop began with an introduction to nutrition and the what are the fundamentals of eating a balanced diet. When approached from this perspective, it's easy to see how Gluten-Free is extremely achievable!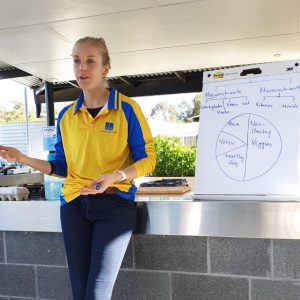 Following this we got hands-on and made some delicious foods including my Nourishing Seed Bread, Ooey-Gooey Brownies, Chicken Nuggets and Rainbow Salad!
It was a 3-way tie of favourite foods between – the seedy bread, chicken nuggets and the brownies!
If learning a bit about nutrition and getting some inspiration for different and new recipes is of interest to you, I recommend checking out my upcoming workshops page. There's usually something coming up! Alternatively perhaps some gluten-free catering and information can be of assistance.
The bonus of the BCC workshops is that they're outdoors so you get some great fresh air at the same time!