Guest Blog: 1 Week in Sydney
Looking for the best way to explore the most famous and popular Australian city? Essentially, the perfect itinerary doesn't exist, and it all depends on what your preferences are. However, Sydney does have plenty of landmarks and attractions, and it may become overwhelming to organize yourself within just one week. Precisely because of that, the following guide may help you schedule and plan your stay in this amazingly beautiful city of thousand beaches.
Don't miss the opportunity to walk it out
Even though Sydney is such a huge city, it's important and life-changing to experience a part of its charms on foot. In that respect, don't hesitate to take up walking once there, even if you're just staying for a week. Of course, you don't have to walk through the entire place, but definitely start your walking tour at Circular Quay. This is the starting point for closer inspection of Harbour Bridge as well as Rocks District and Opera House. Moreover, don't forget to include  Royal Botanic Gardens, the city centre and Darling Harbour on this walking tour. You're not complied to finish this exploration in one day because there are plenty of sights to see such as Museum of Contemporary Art, the Sydney Museum, the Powerhouse Museum, Australian National Maritime Museum, IMAX Theatre, Aquarium, Taronga Zoo and Madame Tussauds.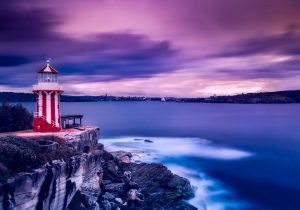 Continue your journey on a cruise
As a harbour city, cruising the place is an absolute must when in Sydney. Therefore, make sure that one day in this city is reserved for taking a cruise on Sydney Harbour as well. There are plenty of cruises to choose from, or you can even just take the ferry!  You can spend the day cruising or just a portion of the day, totally up to you and there are plenty of options for all.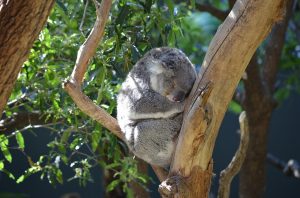 Get in touch with nature
There's a lot more to amazing Australian nature that can be experienced when in Sydney aside from Sydney Royal Botanic Gardens. If you're planning a visit during Australian winter, you can head away for a snow/ski trip and see some of our Australia's regional flora and fauna. And of course, Taronga Zoo is just a ferry ride away from Circular Quay, and the Blue Mountains are just an hour train ride from the city centre too.
It's always time to hit the beaches
Obviously, you simply can't go to Sydney without visiting the marvelous beaches this city is famous for. After all, there's a reason why Sydney is called the city of thousand beaches in the first place. There's always something to do regardless of the season, so don't worry if your trip isn't going to take place during the Aussie summer. If this is your first trip to Sydney, definitely check out the most famous Sydney beaches such as Bondi Beach and Coogee Beach. A coastal walk from Coogee to Bondi is a must! Of course, there are Bronte Beach, Manly, Gordons Bay and Balmoral Beach as well if you're looking into the top popular ones. But, there are also plenty of hidden local gems that you may want to discover on your second or third visit.
Say hi to the locals
One of the best ways you can make the most out of your one week Sydney trip is to overcome your shyness and talk to locals! Sydneysiders are friendly and in the mood to help the tourists. In that respect, don't hesitate to look for advice on where to eat and what transport to use from the locals, as this will help you stay on the schedule and even save some money during your stay for more gratifying experiences.