And that's a Wrap! A Healthy Christmas" Workshops done for this year ?

And what a ball we had ? These workshops were a part of Brisbane City Coucil's Active & Healthy Program which provides low-cost health-focussed activities for Brissie residents. And what a fantastic venue the Brisbane City Council provided in the Outdoor Kitchen at the Mt Coot-tha Botanic Gardens!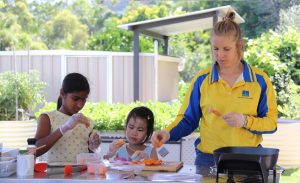 I want to send a MASSIVE shoutout to my sponsors Ashgrove Fresh Fruit Markets and Sherwood Road Organics  for ALL the wonderful produce we cooked and ate at these workshops. I certainly wouldn't be able to keep these workshops as low cost as they are without your support.
I do my own personal groceries at both these local businesses and cannot recommend them highly enough – both providing the highest quality of service, produce and value.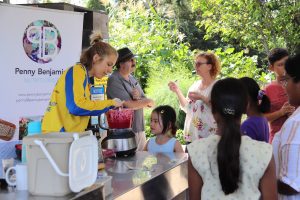 The workshops were well attended with every single workshop sold out. Each Healthy Christmas workshop began with an introduction to nutrition and real food cooking, and what the fundamentals of eating a balanced diet looks like.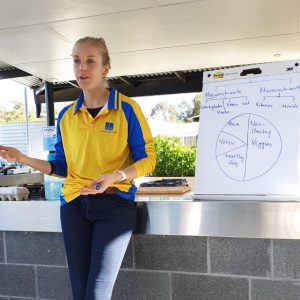 Following this we got hands-on and made some delicious foods that celebrates Christmas in Australia and the seasonal produce we have available here, including Mango & Passionfruit 'bread.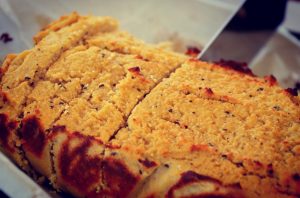 The Christmas Pudding Bliss Balls were a favourite for some while the Beetroot & Horseradish Dip won the hearts of others.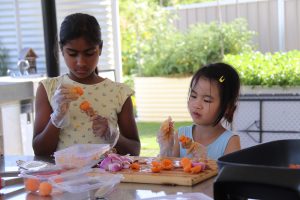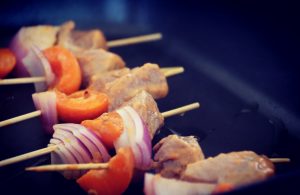 But the marjority favouite dish across all 3 workshops was definitely the apricot, mustard and honey pork skewers! I wonder how much this had to do with the fun we had assembling them.
Even some of the local wildlife decided to drop by! We needed to keep an eye that they didn't fly away with our creations!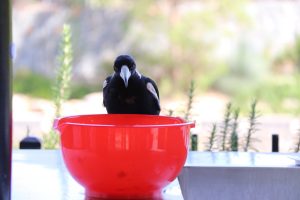 If learning a bit about nutrition and getting some inspiration for different and new recipes is of interest to you, I recommend checking out my upcoming workshops page. There's usually something coming up!
The bonus of the BCC workshops is that they're outdoors so you get some great fresh air at the same time!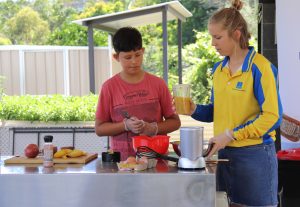 I regularly run free & low-cost nutrition and cooking workshops for the Brisbane City Council. Head to this page to see if there are any coming up!