As a Nutritionist, nutrition & cooking educator, whole-foods recipe developer and  health-foodie my first port of call is to always turn to real food when it comes to nutrition. Food that is as close to nature and as minimally processed as possible.
I also use selected minimally processed products to compliment my real food diet, check out the stuff I love below.
On this page you'll find a bunch of stuff I love; brands, companies and products I love when it comes to living a healthy life. By using the discount codes on this page or the links supplied here for the stuff I love, you'll be able to get some exclusive product offers while also supporting my business (through commissions).
Please contact Penny here or email penny@pennybenjamin.com.au to discuss brand ambassadorship or affiliateship.
Just some of my favourite brands and products:
Use code 180PB at the checkout for 10% off your order!
180 Nutrition is an Australian company that makes a wonderful protein superfood. However, my favourite products are their Organic Greens Plus and Organic Hemp Plus.

Using any of these links to shop at Changing Habits will also support my business.
Changing Habits is another Australian business whose values are precisely in line with mine. I love their approach to feeding the body with real food. My favourite products are the Pure Cacao Melts and the Inca Inchi Salted Seeds.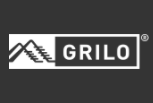 Use code PENNY10 at the checkout for 10% off your entire order!
Grilo Protein are a business based in Byron Bay that specialise in products made from Cricket Powder (yes, the insect). I love them because crickets are high in iron, vitamin B12 and protein, and are an extremely sustainable food source!

Using any of these links to shop subscribe or shop with FMTV will also support my business. I'm an ambassador for, and truly LOVE FMTV.
I call FMTV the NETFLIX for health and wellness – an online hub of documentaries, workshops, expert interviews, recipe videos, yoga classes and more; fabulous if you want to learn more about nutrition & health.

I'm an ambassador for Nutiiboost, a real food, gluten-free and vegan granola made by Brisbane-local Nicola @the__unrefined .